Episode 115 – "I Can't Bee-Hair It!"
Welcome to the Frozen Nerdz Podcast Episode 115 titled "I Can't Bee-Hair It!" We are your Blizzard Entertainment discussion podcast. The show you are about to hear was recorded on Sunday, July 10th, 2016.
On this week's show we start off with our Top 5 saltiest World of Warcrafters list, then move right into our Blizzard Entertainment discussion. This week we talk about the rise and fall of StarCraft Ghost, the introduction of a new hero in the Nexus, more teasing coming from the Overwatch team, and then we move onto our World of Warcraft discussion. This week in Warcraft we discuss the Legion Artifact and Order Hall Q&A, a moose mount update, the PVP season coming to an end, and what things are going to look like in the pre-patch to Legion.
Then we introduce a new Blizzard Arcade game, then we wrap up the show by saying our weekly goodbyes.
If you have any questions, comments or concerns for the show, feel free to contact us via email at IceBox@FrozeNerdz.com. But without further ado, sit back relax and enjoy Episode 115 of the Frozen Nerdz Podcast!
The Frozen Nerdz Weekly Top 5
Our Top 5 Most impatient World of Warcrafters
5.) OK, THE most important question about the Legion pre-patch: WHEN will we be able to roll Gnome hunters? I need to know!
4.) soooo does this mean once this 20 gig update is done…. that I'll be able to play the demon hunter class since I've had it pre-ordered for 4 months?
3.) So can we just end the pvp season right naow and get on with this pre patch event thing….please..
2.) OMG OMG omg!!!!!!! The hype is too much to bear… i think I'm about to burst! EEEEEEEEEEEEEEEEEEEE!!!  
1.) *You will have to listen to Episode 115 to find out!*
Before Overwatch there was Project Titan, and before Project Titan there was StarCraft: Ghost, but what ever happened to this game? This past week Polygon sat down and released an article all about the rise and fall of Blizzards first attempt to enter the FPS world many years ago. If you are interested in StarCraft Ghost, you will definitely want to check out this article here! 
As you hear this new episode, the Nexus has already received it's latest hero. Straight from the Blasted Lands, and straight off the big screen, Gul'dan and his fel corruption has joined the line up of heroes in Heroes of the Storm! But as another hero is added is it coming at the expense of additional maps? Find out what we have to say about this on the show!
This past week, the Overwatch team decided to ignore our question about the any upcoming animated shorts, or comics about existing heroes, and decided to tease us with a possible prototype weapon of a new character, maybe an unannounced support type. What does this mean for Overwatch? And does the game need more heroes? Find out on the show! And have a look at the tease below!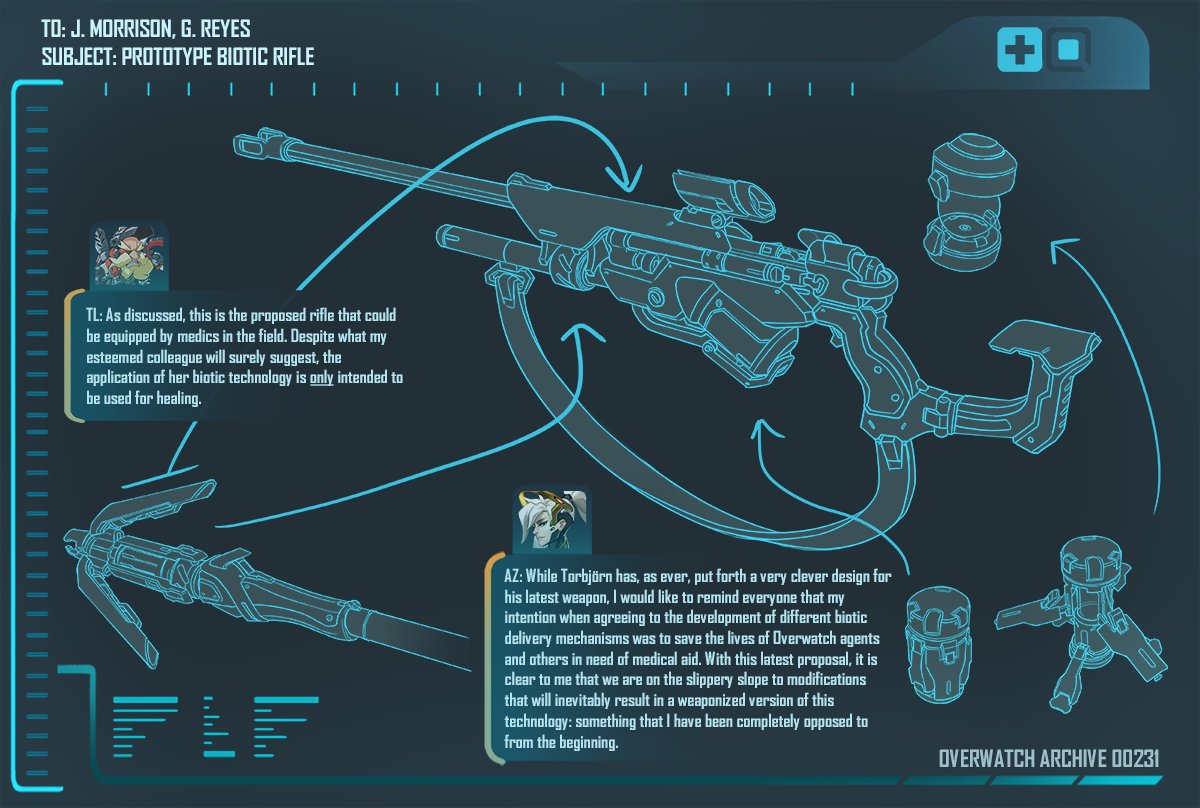 This week's World of Warcraft discussion topics:
1.) Artifact and Order Halls Q&A Recap. Details.
2.) 1 more interview on Thursday, July 14th, 2016 covering World Quest, Demon Invasion and the Pre-Patch.
3.) Grove Warden Update (Moose Mount). Source.
4.) PVP season comes to an end on July 19th. Details.
5.) Pre-Patch Road map. Details. 
Each week we pick a game from the endless library of the Blizzard Arcade to test them out and help the listeners find some awesome stupidly fun games.
Game:  Marine Farms v0.58
Type: Cancer
Creator: Trav
Details: Chop through rocks to reach your enemy you start with a fixed amount of resources that you spend to build your army.
Final Rating (1-5): 2.25
Stupid funability (1-5):
Epic – 2
Kilroy – 2
Ease of Play (1-5)
Epic – 5
Kilroy – 5
AI incorporated(1-5):
Epic – 1
Kilroy – 1
Replayability (1-5):
Epic – 1
Kilroy – 1
Twitter: @FrozeNerdz
E-mail: IceBox@FrozeNerdz.com
Website: www.FrozeNerdz.com
YouTube: www.YouTube.com/c/Frozenerdz
Partner Network: CatalystGamingMedia.com
Creative Alliance: D20Crit / d20crit.com
Personal Twitter: @KilroyKT, @Epic_Insanity